More About Our Company
Peak Sustainability is an independent consultancy dedicated to providing energy efficiency and sustainability advice to the construction industry.
Our specialist team provide advice to architects, engineers and developers to find practical and financially viable ways of improving the environmental performance within the built environment.
Peak Sustainability's key objective is to assist clients in ensuring that sustainability is incorporated into their development whilst maintaining practical and financial viability.
Read More
Recent Blog Posts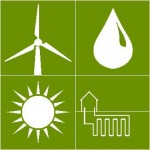 November 6, 2012 |
The first thing you will notice when you start looking into the different types of 'sustainable' energy is...
Read More